Ladakh ride 2018 | Day 2 | Srinagar to Kargil | BusyJanta
July 16, 2018
1869
No Comments
You must need to login..!
Description
We planned to wake up early and take some sunrise time-lapse videos but as always missed it 🙁 But we managed to reach dal lake before many people.
Here is picture of us all taken at the dal lake before shikara ride.


As we had to leave for Kargil this day and we had around 2-3 hours to check local sights and among all the local sights, Dal lake was the one which thought would be quickly do-able.
Dal lake offers awesome view for the photography and one can find many subjects for the same. Here is one pic we took on the shikara ride.


We reached at Dal with drone and camera gear to shoot some good video and we managed to do so. Drone shots from the Dal lake are used in the day 2 vlog video which you can check on the youtube channel BusyJanta
We spent some time at the lake and then rushed back to the hotel and prepared for the journey ahead. All of us were excited about this ride because we were about to visit places like Sonamarg, Zozila Pass, Gumri, Drass, and Kargil. Here is one picture we took moment before leaving towards Kargil at the hotel where we stayed for the night.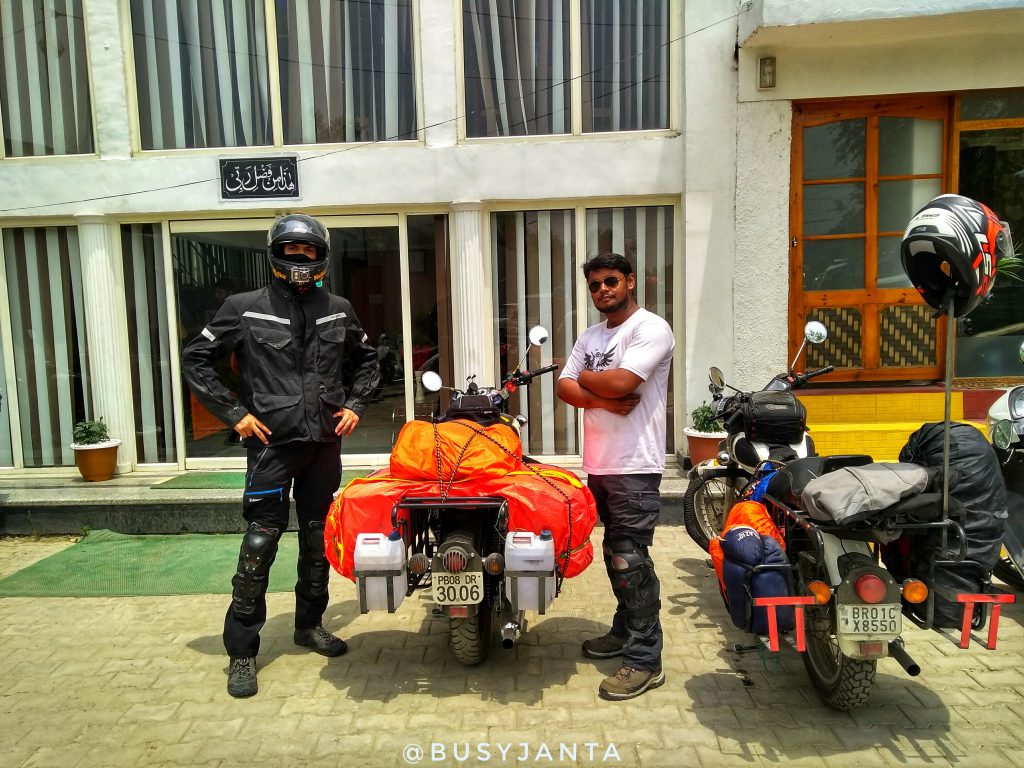 We took first break after crossing Sonamarg and Zozila pass at the famous tourist place called as Zero Point. One can enjoy sledge ride and ATV ride but halted not for rides but Maggie break because we skipped hotels at Sonamarg. The zero point looks like this.


Soon after leaving from zero point we entered into drass valley and roads were quite scenic and we took some photography breaks on the way towards drass.
This picture below is taken on one such road after Gumri where we saw the Zozila war memorial.


We were running behind the schedule and there was one thunder storm running behind us which looked quite awesome as shown in the picture below.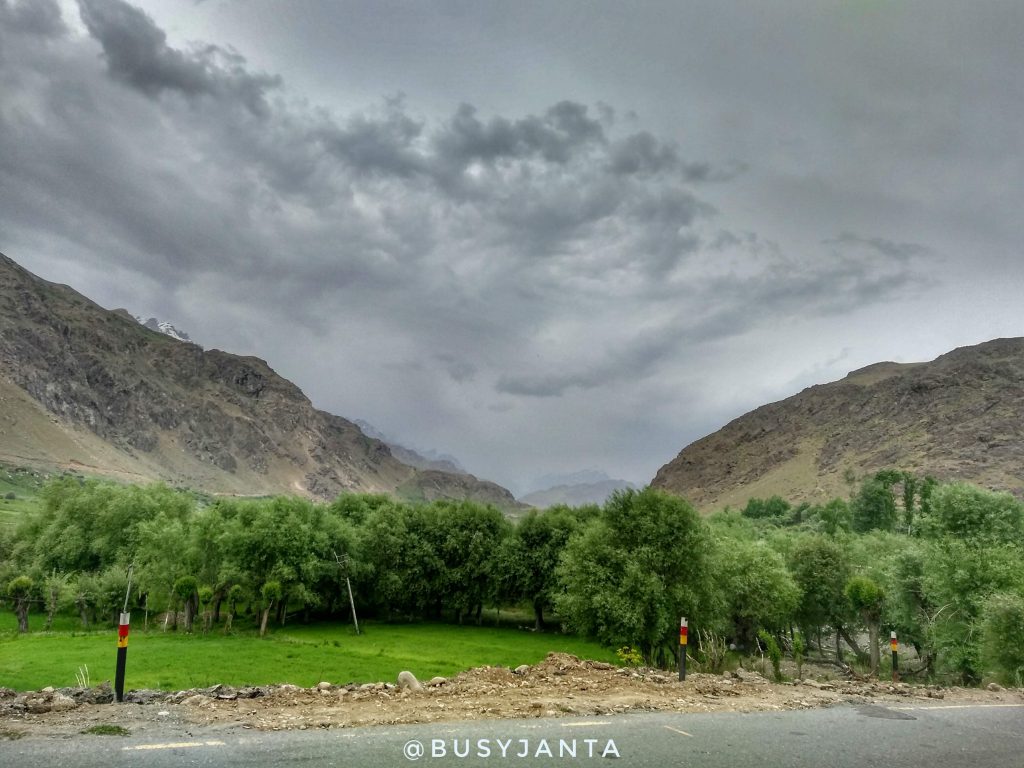 But this thunderstorm finally got us when we stoped at the Kargil war memorial to pay tribute to brave hearts. Visiting war memorial was really emotional.


After leaving from the kargil war memorial we reached Kargil, our destination of the day and our plan of camping was cancelled due to thunderstorm and we rented one cheap hotel and did drink and discussed about kargil war. By this time all of us had started felling the effects of being in the hight altitude.
Check out the story of day 2 on the youtube channel and follows us around the web!